Sub-Boards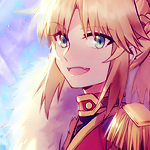 This is the entertainment center of the Academy, complete with televisions, game consoles, and wifi access. There are also some indoors athletic fields and an adjoining Olympic-sized swimming pool. It doesn't cost money to use anything here, but if a student is hogging one of the machines, then fighting a duel is considered an acceptable way to resolve the situation.
This is one of the Academy's larger facilities, a huge multi-story depository of duplicates (and some original copies) of books from the multiverse. One corner of the library is devoted to servers holding copies of digital books. Virtually any kind of knowledge uncovered by the mundane world can be found here.
Some students spend a lot of time here. The medical ward is a state-of-the-art hospital with the equipment to treat any sort of illness or injury, but its true advantage is that it has access to mages with healing powers. Because of this, any mages that are injured in a way that's not immediately lethal can recover, though they might need to wait awhile here before the right mage arrives.
Created by:
Diana
Oct 9, 2018 0:43:07 GMT -7
This is where the students eat their meals. There are more than enough tables for the entire Academy to eat at once, and the semi-automated cooking facilities can produce limitless amounts of decent-quality food. The ceiling high overhead is a huge portal to the Late Jurassic, which acts as a sort of skylight.
This room has portals to various hidden locations around the multiverse. In addition to the human-occupied universes, it also links to some universes that resemble pre-human eras. Some mages have built their own lairs on the far side of these portals, while others use them to harvest raw materials or wrangle dinosaurs.
Board Information & Statistics
Facilities
All the miscellaneous functions of the Academy are located here. However, there's a bedtime curfew in effect, so students who want to use these facilities at night will be in violation of the rules. Nighttime excursions always come at the risk of being ambushed by a staff member or another paranoid student.
You cannot create threads
You cannot reply to threads
You cannot create polls
Users Viewing
0 Staff, 0 Members, 1 Guest