Sub-Boards
A main destination for the spice trade between Europe and Asia. Traders from India and beyond bring their goods to Cairo, where they're shipped down the Nile River and into the Mediterranean Sea. The city is currently ruled by the Mamluks, former slave soldiers who have established a lasting dynasty.
Created by:
Diana
Oct 29, 2018 4:04:55 GMT -7
The birthplace of the Renaissance, a city of wealth and culture. Merchants across Europe do business in Florentine coins, and the works of Florentine authors are so widely-read as to unify the languages of the Italian peninsula. An attack by a powerful magical entity has left the city in ruins, but it is currently being rebuilt with Information Age tech left behind by the Isabellos.
The capital of Japan, where local traditions are mingling with ideas from mainland Asia to produce an influential culture. The city itself was annihilated during a powerful magical entity's attack, but most of the residents survived to rebuild. A new city is being constructed next to the volcano that stands on the remains of the old, aided by the abundant precious metals and excellent hot springs left in its wake.
The heart of the rising Portuguese Empire. Seafaring technology here has become advanced enough to allow expeditions across the Atlantic Ocean. While explorers chart the islands to the west, soldiers are sent to conquer territory along the coast of Africa. The concept of colonialism has been born.
The Early Renaissance: 1448 CE
Karma
Sept 21, 2018 11:40:06 GMT -7
Last post by
Rira
Aug 19, 2018 11:00:00 GMT -7
Last post by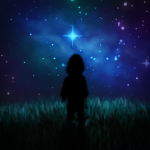 Last post by
Last post by
Board Information & Statistics
The Early Renaissance: 1448 CE
New frontiers of learning are opening every year. European scholars have begun to rediscover and improve upon the works of the ancient philosophers. However, the timeline has diverged following the destruction of much of the New World by a powerful magical entity of unknown origin. The future of this universe is unclear.
You cannot create threads
You cannot reply to threads
You cannot create polls
Users Viewing
0 Staff, 0 Members, 1 Guest