Sub-Boards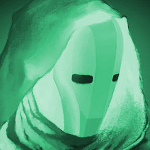 One of the premier global cities of modern times. Berlin is a center of culture, commerce, and learning, both for Europe and for the world. Following a secret agreement with the local government, mages come here to settle minor disputes through combat in a large condemned area on the edge of the city.
Created by:
Diana
Dec 14, 2018 10:35:56 GMT -7
The commercial hub of the Middle East, notable for its ambitious skyscrapers and artificial islands. Dubai is surrounded on one side by the Persian Gulf and on the other by sandy desert. The city has a reputation as a haven for white collar criminals looking to live the high life on the backs of the oppressed underclass, but vigilante mages and their followers have been fighting back.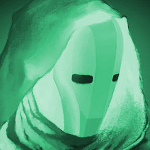 The home of Hollywood, which is now under the control of a cartel of ambitious mages. Whereas the culture it exports was once under the control of wealthy mundanes, now it obeys the whims of the Isabellos. The city currently serves not only as a hub of their operations, but also as a fine spot to relax after a day of research and/or combat.
The largest city in the United States, formerly among the diplomatic and financial headquarters of the world. More recently, mage activity has sparked large-scale unrest and caused an exodus of moneyed interests from the city proper. For those left behind, conditions are desperate.
Despite much of the downtown area being annihilated by a magical explosion, Shanghai remains a center of heavy industry and shipping throughout East Asia. Mages from across the multiverse have converged here to rebuild the city in their own image. In order to keep some semblance of order, the Isabello Family has deployed squads of soldiers specifically trained and equipped to fight mages.
The Information Age: 2018 CE
Board Information & Statistics
The Information Age: 2018 CE
Humanity is beginning to grow into a single worldwide civilization. Culture and technology transcend national borders. The world is ruled by the global financial elite. The existence of magic is known or suspected by a few well-connected people, but the information is suppressed due to fears of widespread chaos.
You cannot create threads
You cannot reply to threads
You cannot create polls
Users Viewing
0 Staff, 0 Members, 1 Guest