Sub-Boards
A network of tunnels runs through the Academy. Although it serves the purpose of maintaining the facilities, it also serves well for spying and sabotage. Power generators, life support, and artificial gravity sources can all be found here. There are also magic foci which are apparently used to produce the space-bending effect that keeps the Academy mostly intact despite all the fighting.
Created by:
maran
Oct 11, 2018 12:06:35 GMT -7
Supply rooms throughout the restricted areas contain materials that are deemed too dangerous for the students to handle. Some, like the nuclear fuel and magically-enhanced item storage, serve a clear purpose for the Academy. Others, like the cold room where samples of biohazards are stored, defy explanation. Students can find plenty of useful things here.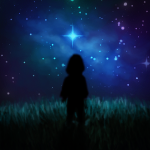 No posts have been made on this board.
There are a few airlocks hidden throughout the Academy. When going through one, it becomes clear that the Academy is in fact an enormous space station. There's no air, gravity, or light outside. Everything in this universe has decayed into fundamental particles. It's completely dark, because even the stars have burnt out.
Board Information & Statistics
Restricted Areas
These are the parts of the Academy where students are not allowed to go. The doors to these areas are locked, but most mages have some way of dealing with that. The real obstacle is that there are no maps to navigate with, and it's only a matter of time until one encounters a staff member or other student and a fight breaks out.
You cannot create threads
You cannot reply to threads
You cannot create polls
Users Viewing
0 Staff, 0 Members, 1 Guest